Short Synopsis:
"The Grace of Crows" is the story of Saylor Crawmore, a woman tormented by anxiety. Saylor tries every cure from self-help books and therapy to medication. Nothing has worked. Desperate for an answer, she must also navigate the ongoing rip current between the troubled generations of her family.
Saylor discovers her childhood friend, Billy, homeless and ignored since his teens living under a pier in Malibu. This encounter sparks Saylor's journey to gain insight into her strange fears and the power to overcome her severe anxiety. Armed with her new awareness, Saylor summons the courage to help her family.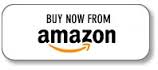 Book Excerpt:
Saylor felt the drink muffling her thoughts; she also sensed someone eyeing her. Perched on a barstool, a woman about the same age as her mother stared at her. Even in the dim lighting, Saylor noticed the overstretched effect of repeated plastic surgeries. Still, the smiling woman looked beautiful. Saylor smiled back, even though a wary kind of familiarity made her rash sting.
She held her hand against her neck and watched the doll-like woman walk toward her. The woman wore a long crochet skirt, a silky white top with flowing, diaphanous sleeves, and Victorian lace-up boots, a Stevie Nicks getup that reminded Saylor of parties her parents used to throw. Though the woman had to be in her mid-seventies, she still managed to pull off the hippie-cool style that not only took a fair amount of fashion sense, but also a good amount of cash.
Without a word, she slid into the booth next to Saylor, setting down her glass of red wine. "Saylor?" The woman tilted her head. "Saylor Leoni?"
"I'm Saylor Crawmore now." Saylor hadn't heard her maiden name in so long that it seemed as if she would be a liar in not correcting her. "How do I know you?"
"So little Saylor is now a grownup," the woman said.
Saylor finally knew who she was. The breathy voice hadn't changed much through three decades: now she could match the light green eyes and striking cheekbones with the past. It was Billy Underwood's mother. The Billy who haunted her thoughts and made her feel—even after all this time—as if she'd lost something important. "You're Faith Underwood." Saylor blinked, trying to remember exactly why Faith had disappeared so many years ago. "I can't believe you recognized me; I was only fifteen the last time I saw you." It had been at her father's funeral, and Saylor remembered thinking how weird it was that her mother's peripheral friend, Faith Underwood, was crying harder than Saylor was.
"I knew right away who you were," Faith said. "You're the exact image of your teenage self—just over thirty-five years older!" She laughed, clasping a thin hand on Saylor's forearm. All at once, Saylor felt like the dumpy, frizzy-haired girl who everyone always exclaimed was the spitting image of her short, coarse-faced Italian father—and who looked nothing at all like her tall and elegant Swedish mother.
Faith leaned closer. "Some things never change, do they?"
Saylor inhaled Faith's expensive, powdery-linen perfume and sour wine-breath, remembering how Faith and her mother had been friends for a time, Faith and her husband, Cliff, sometimes-guests at her parents' house. And when all of them were busy in the living room drinking sangria and smoking pot, Saylor and the Underwoods' son, Billy, sat in her room listening to records and consuming the Fritos and 7Up that Billy had smuggled in his backpack.
Saylor eyed Faith. "How is Billy?"
"Billy?"
"Yes, your son, Billy." Saylor pictured him singing along with her to Jackson Browne's "Doctor My Eyes." Her patient Billy, with his pitch-perfect tone, never once made fun of her when he accompanied her out-of-tune enthusiasm. Then Saylor saw Faith press her wineglass against her lips, and suddenly remembered why Faith had disappeared. Soon after her father's funeral, Faith had supposedly gone to some meditation retreat in Bali, leaving fifteen-year-old Billy in care of the often-absent Cliff. The Breakers Point gossip was that Faith had really ended up living with some wealthy Frenchman. Regardless, she was supposed to return from Bali after a month, but never came back at all.
"Billy always had a soft spot in his heart for you," Faith said, glancing down at her myriad of chunky-chic tiger's eye, amber and agate rings.
"When was the last time you saw him?" Saylor could tell her questions were making Faith uncomfortable, but the tequila made her bolder than usual.
"It's been a while…" Faith stopped and Saylor wondered if it could have possibly been since Billy was fifteen.
"How long?" The need to know what had happened to him grabbed Saylor so hard that she didn't have time to worry about how Faith would take her incessant questioning.
Faith drained the last of her wine. "I don't have to explain myself to you," she said. "I don't have to explain myself to anyone. I waited till Billy was a teenager before I left, and he did have his father."
Saylor nodded in embarrassment: Who was she to judge Faith Underwood? No matter how closed-off the woman acted, maybe she'd been going through her own emotional turmoil. "I'm sorry, Faith. I didn't mean to—"
"You should know that he's not the same boy you remember." Faith's voice faltered. "When I got back into the country, I looked up Cliff and he told me that Billy ran away before his eighteenth birthday." With a challenging stare, Faith continued, "Cliff said he had gone crazy."
"Crazy?"
"Yes, that happens sometimes," Faith said. "And unless you have a loved one that has gone through something like this, you'll never understand." She glanced at her thin Bvlgari watch and slid out of the booth. "I have friends I need to meet upstairs."."
"Wait," Saylor said, trying to break through Faith's guarded smile "Do you have any idea where he could be now?"
"Cliff mentioned…" Faith looked up at the ceiling as if searching for an answer. "Cliff told me that he was living under Breakers Cove Pier."
Saylor's throat went dry, but maybe she had misunderstood. "Living under the pier?"
"It's exactly how it sounds, Saylor." Faith shook her head. "And, no, he refuses to get any kind of help."
"Do you think he's still there?"
"From what I understand, he's not exactly someone you want to visit."
Saylor saw Faith's mouth twitch and, although she felt sorry for her, she needed to stress how important this was to her. "I don't care what kind of state he's in, I still want to see him."
But Faith only gave her a cool nod goodbye, acting as if she couldn't hear. Saylor watched her glide away, wanting to chase her down to try to get a real answer, but knowing Faith didn't want to provide it.
Faith disappeared up the stairs and Saylor pushed the rest of her drink aside.
Book Reviews
"I felt all the characters in this story were laid out well and I found them very interesting. I felt Shawn illustrated Saylor's character well, considering how difficult it can be to express a social anxiety disorder."
Digna Dreibelbis
Autumn Blues Reviews
"This is a simple, beautiful story, and if you suffer from anxiety, love someone who does, or just like to be inspired by the human spirit, I suggest you pick up a copy soon."
Sarah Widdup
Savannah Mae Book Reviews
"This is a story about one woman's desire to overcome her debilitating fears and how she gains strength and courage from helping a friend along the way. If you're looking for an emotional, and inspiring read. I recommend this book."
Billie Jo
Book Referees
© 2014, Tracy Shawn