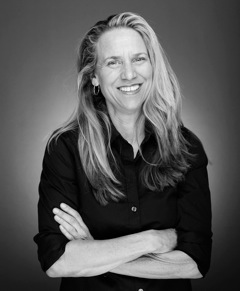 The Grace of Crows (Cherokee McGhee, October 2013) has won the 2013 Jack Eadon Award for the Best Book in Contemporary Drama, Second Place for General Fiction for the 2013 Readers Choice Awards, and Runner-Up for 2013 General Fiction with the Great Northwest Book Festival.
Dubbed a "stunning debut novel" by top 50 Hall of Fame reviewer, Grady Harp, The Grace of Crows has also been hailed as an accurate portrayal of generalized anxiety disorder and a healing opportunity to the reader by Anne Diamond, MS, LMFT. Reviewer Kerry Methner, PhD with CASA magazine says: "It is written with a sophisticated understanding of psychological dynamics and personalities–and an understanding of a California lifestyle."
One Sentence Synopsis of The Grace of Crows
A woman tormented by irrational fear reconnects with a childhood friend who is now homeless.
Paragraph Summary of The Grace of Crows
Set in the fictional California communities of Breakers Point and Dune Beach, Saylor fights her debilitating anxiety while trying to contend with her mother's blind narcissism, growing concerns for her teenage children, and her husband's need to pretend that everything is okay. After she reconnects with her childhood friend, Billy, homeless and alone since his teens, Saylor is able set out on a journey in which she gains insight into her strange fears, gathers the strength to overcome them, and summons the courage to find help for her family.
Paragraph on What Inspired Me to Write this Book: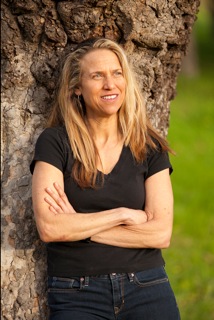 At the height of my own long-term battle with anxiety, I couldn't stop thinking about a long-lost friend from childhood. Then one day I found myself crying, thinking back about how vulnerable this boy had been beneath his surfer-tough bravado. I called a friend who still lived in our hometown; she told me that she had just seen him the previous week and to her astonishment that "quiet surfer boy had turned into a deranged homeless man." She never saw nor heard about him again—and neither did anyone else I knew. But he stayed with me. For so long, the anxiety had caused me to feel like an outsider to my own life and happiness—and now I knew that my old friend was not only an outsider to his own sanity, but also to the whole of society. So when I set out to write this novel, there was no question that I had to include a fictitious characterization of him in Saylor's journey. For what are stories if they do not make real life more meaningful?
Short Author Bio:
Tracy Shawn lives and writes on the Central Coast of California. The Grace of Crows is her debut novel.
Full Author Bio: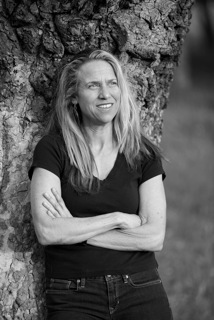 Tracy Shawn lives and writes on the Central Coast of California. She's worn many work hats (including waitress, floral designer, receptionist, vocational rehabilitation counselor, and core counselor at a psychiatric center for schizophrenic adults). Her educational background includes a master's degree in clinical psychology. Tracy enjoys incorporating her educational background and eclectic work history to heighten character development in her short stories and novels. Her writing has appeared in literary journals as well as print and online newspapers and magazines. For further details, please visit Tracy at: www.tracyshawn.com.